News Feed
Patient Survey Results 2022 - Please click on the link for our recent survey results.
Covid Clinics - We are in the process of planning our Autumn covid and flu clinics. We will be in contact as soon as we have availability to book.
Face Masks - There is no longer a requirement to wear a face mask within our building, except if you have a new cough, cold or shortness of breath symptoms. If you have any of these symptoms, then please protect our team and other patients by continuing to wear a face mask when visiting the practice.
BANK HOLIDAY
Following confirmation of a bank holiday on Monday 19 September, we wanted to let our patients know that the practice will be closed for the day.
We're sorry for the inconvenience this causes. If you had a routine appointment on Monday 19 September, please contact us to rebook.
If you need a prescription before the weekend, please order it as soon as you can. If you need medical assistance on 19 September, please call 111 or, in an emergency, call 999.
To remove yourself from our Newsletter mailing list, please use the Unsubscribe link at the bottom of any Newsletter email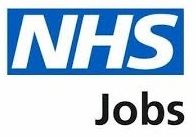 Would you like to work at Fireclay Health?
All our job vacancies are advertised on the NHS Jobs website - search under our BS5 7PH postcode